As it's been doing for years, the US Department of Homeland Security (DHS) is still lying about the state of compliance by states with the Federal REAL-ID Act of 2005.
The latest DHS whopper is this DHS press release issued September 10, 2010: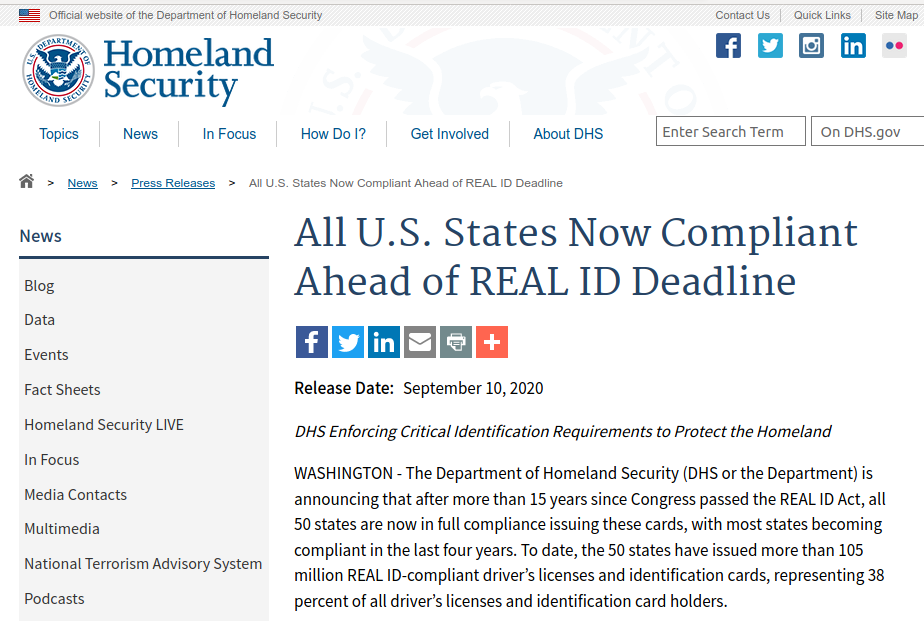 The DHS claims that "All U.S. States [Are] Now Compliant" with the REAL-ID Act. But as we've noted many times before, the REAL-ID Act explicitly and unambiguously requires that to be "compliant", a state must "Provide electronic access to all other States to information contained in the motor vehicle database of the State."
How many states do that today? At most, 28, not all 50, as shown in the map below: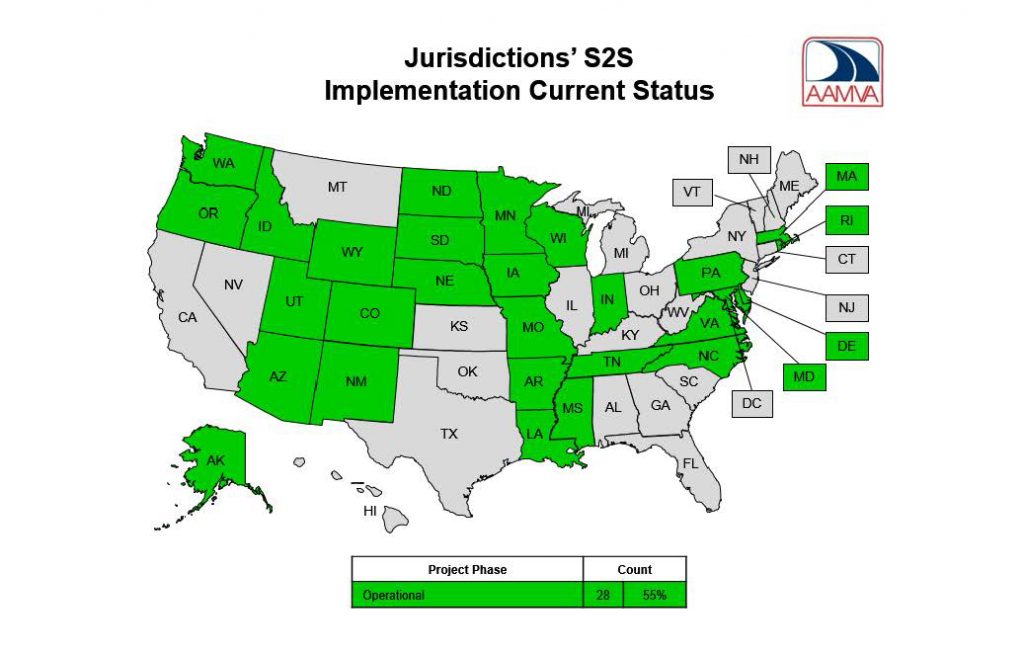 The only mechanism available for states that want to share their drivers' license databases is the outsourced "State to State" (S2S) system operated by the American Association of Motior Vehicle Administators (AAMVA), a private contractor not subject to the Federal or any state Freedom Of Information Act (FOIA) or other laws proviidng transparency and accountability for government agencies. Despite the misleading name, S2S is not a mechanism for messaging directly from state to state. It's a centralized system which depends on a central national ID database, SPEXS, aggregated from state drivers' license and ID data.
Here's the latest list released by AAMVA of states that are particpating in S2S. Each particpating state has uploaded information about all drivers'  licenses and state ID to SPEXS. Together these 28 states include substantially less than half the U.S. population: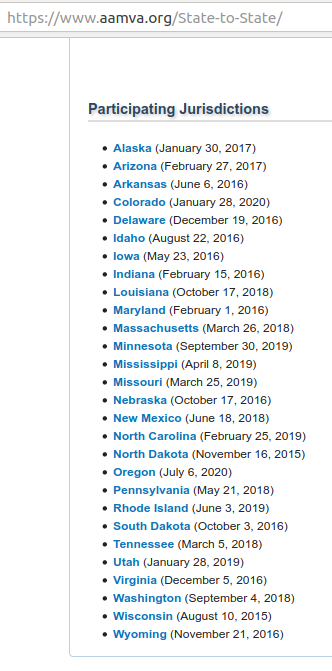 We wish we didn't have to keep saying, again and again, that the DHS is lying about REAL-ID. But as long as Federal and state agencies keep putting these lies in their headlines, we're going to keep on pointing out that the emperor (still) has no clothes.