Today the Transportation Security Administration (TSA) announced that it has launched a "pilot" at Washington National Airport (DCA) of yet another scheme for biometric identification and tracking of domestic air travelers.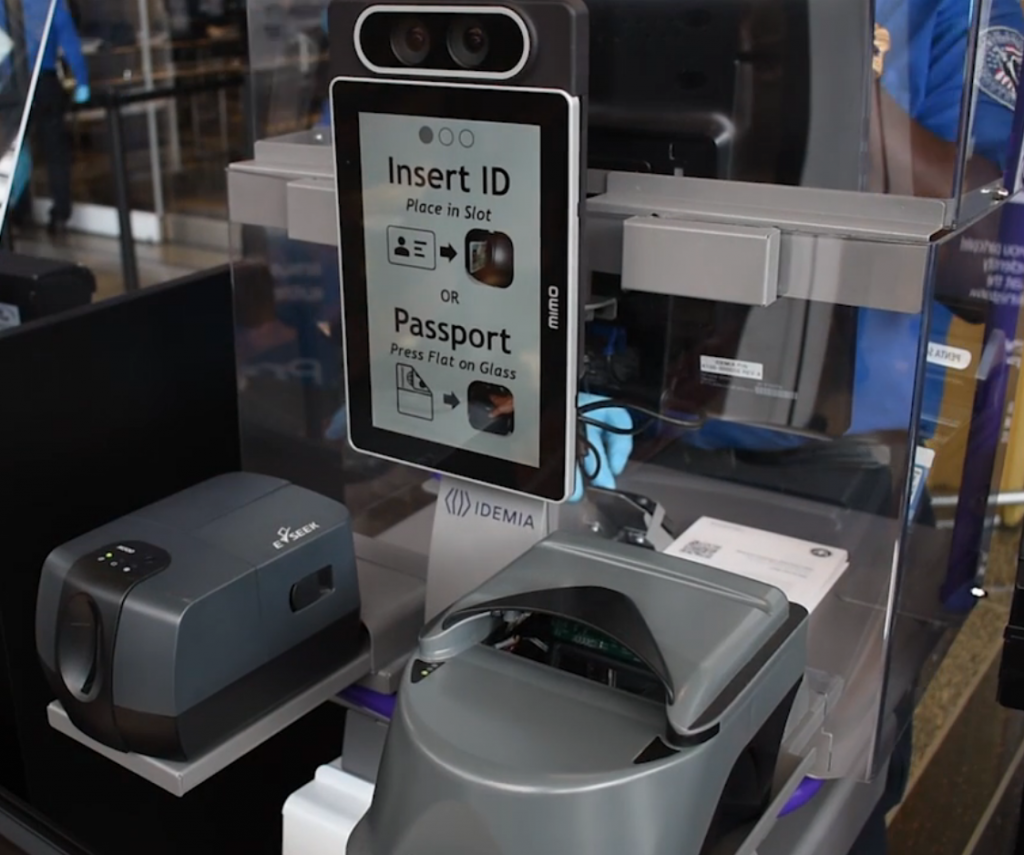 [Screen capture from TSA video]
The new "touchless ID verification" stations at DCA include a webcam (at top center of photo above) a magnetic-stripe reader (lower left) for drivers licenses and other ID cards, and a photographic scanner for passports (lower right).
Travelers who volunteer to use the new system are directed to insert their drivers license, ID card, or passport into the appropriate reader, stand on a marked spot in front of the webcam, and remove their face mask, so that the image from the ID (or, more likely, from some back-end image database linked to the ID, although that hasn't been disclosed) and the image from the webcam can be compared by some undisclosed algorithm.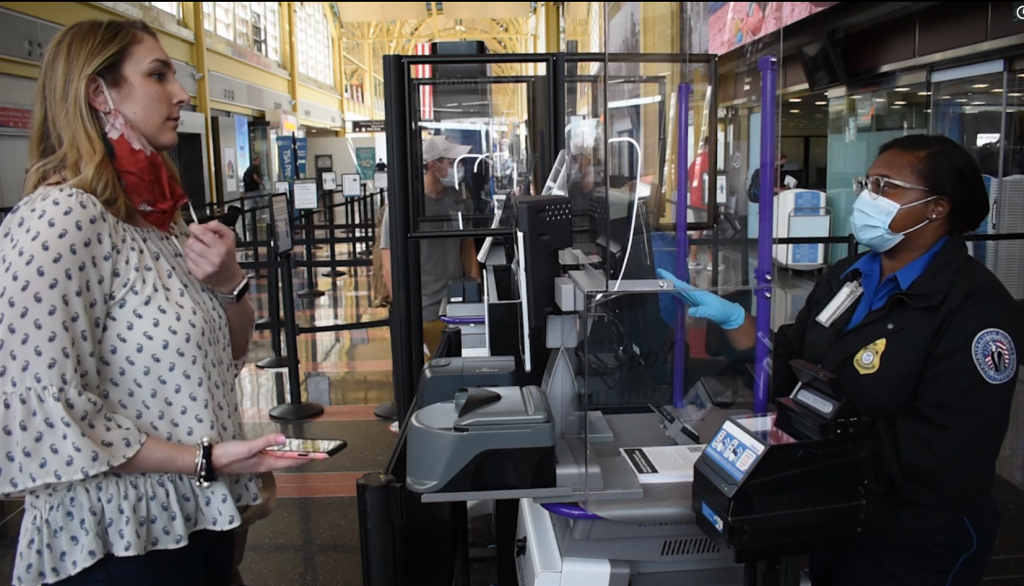 [Traveler being directed by TSA staff to remove her face mask for digital mug shot.]
As we've noted previously, it appears to us that (1) the TSA has no general authority to require travelers to show their faces or remove face masks, and (2) in many jurisdictions, orders issued by state or local health authorities currently require all people in public places such as airports to wear masks.
The TSA describes this system as "touchless". But while TSA staff don't have to touch travelers' IDs, each traveler has to touch the same ID card or passport scanner. Then, immediately after touching the scanner, they have to touch their face again to put their mask back on.