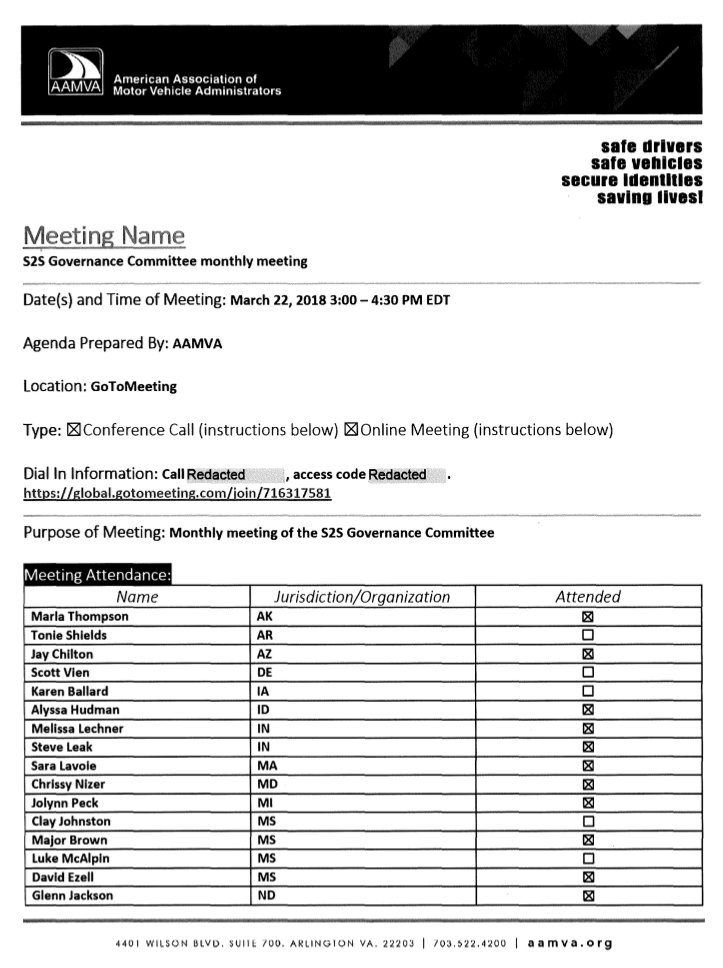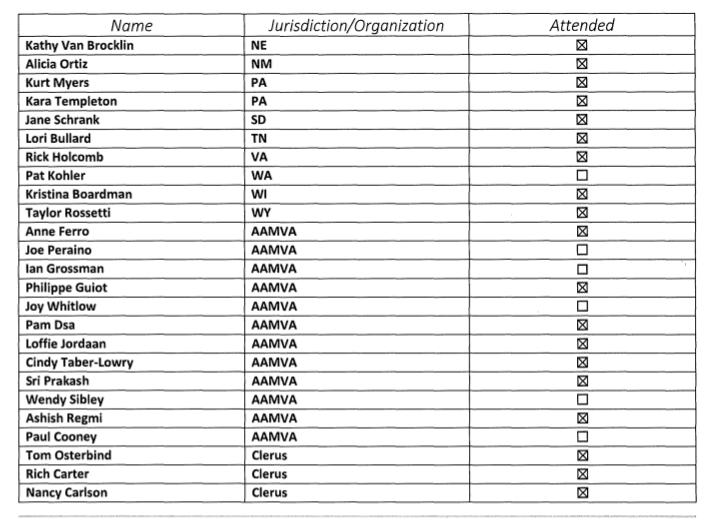 [Attendance at the most recent face-to-face (F2F) meeting of the AAMVA S2S Governance Committee, Milwaukee, WI, March 22, 2018]
We've been trying for years to find out who is really in charge of the national ID database being created to enable states that choose to do so to comply with the Federal REAL-ID Act of 2005.
The national ID records system includes the SPEXS database and the S2S data network and system of central-site applications. S2S, including SPEXS, is operated by AAMVA (a non-governmental non-profit organization whose members are the directors of state driver licensing agencies) and Clerus Solutions (a for-profit private contractor most of whose executives are revolving-door former staff of AAMVA).
But who is setting policy? Who decides what information from state drivers' license and ID records is included in the central "pointer" database? Who decides what other entities are able to retrieve, mine, or otherwise obtain or use these records?
Are state governments really in control of their residents' data once it is uploaded to the central site (outsourced to Microsoft as a cloud hosting provider)? Or is Is the US Department of Homeland Security, AAMVA, or Clerus Solutions in the driver's seat?
Documents we've recently received in response to a request to the state of Alaska under that state's public records law don't answer many of our questions, but shed more light on on this little-known, aggregated, privately-held database of personally identifying information obtained from state records that already contains data about roughly 50 million US citizens and residents.
We also received explicit confirmation from the minutes of a June 2017 meeting (p. 64 of this PDF file) that AAMVA staff and state driver licensing officials expect that participation in S2S and SPEXS will be added to the criteria used by the DHS to determine whether to certify or re-certify states as "compliant" with the REAL-ID Act:

The latest batch of records we received (see related records released to us earlier here) is a disordered jumble bundled into a single PDF file. Below are some of the other noteworthy details, with references to page numbers in this PDF file: