Passenger tracking = "Happy Flow" at Aruba Airport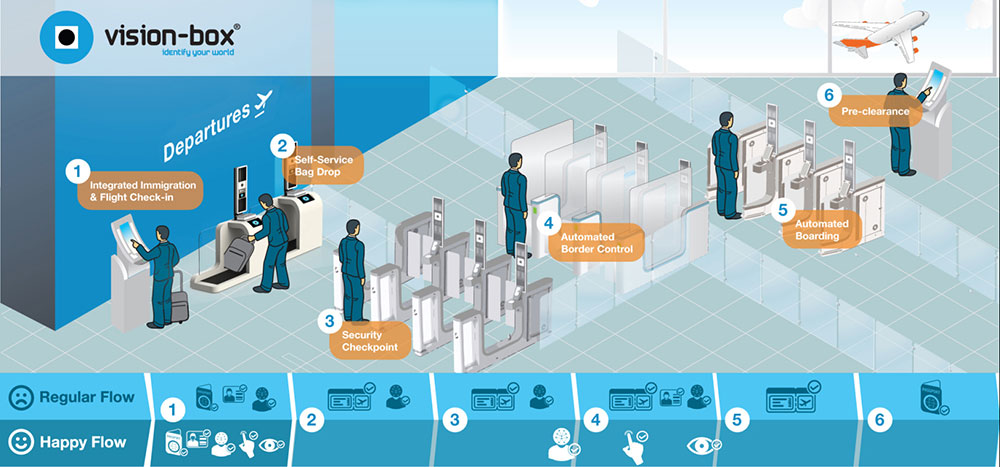 [Vendor's vision of "Happy Flow". Click image for larger version.]
Later this year, passengers traveling on KLM Royal Dutch Airlines between Aruba and Amsterdam will begin to be subjected to what airlines, airports, governments, and their vendors and suppliers envision as the "passenger experience" of the future: an integrated biometric panopticon in which travelers are identified and tracked  at each stage of their passage through the airport by surveillance cameras and automated facial recognition.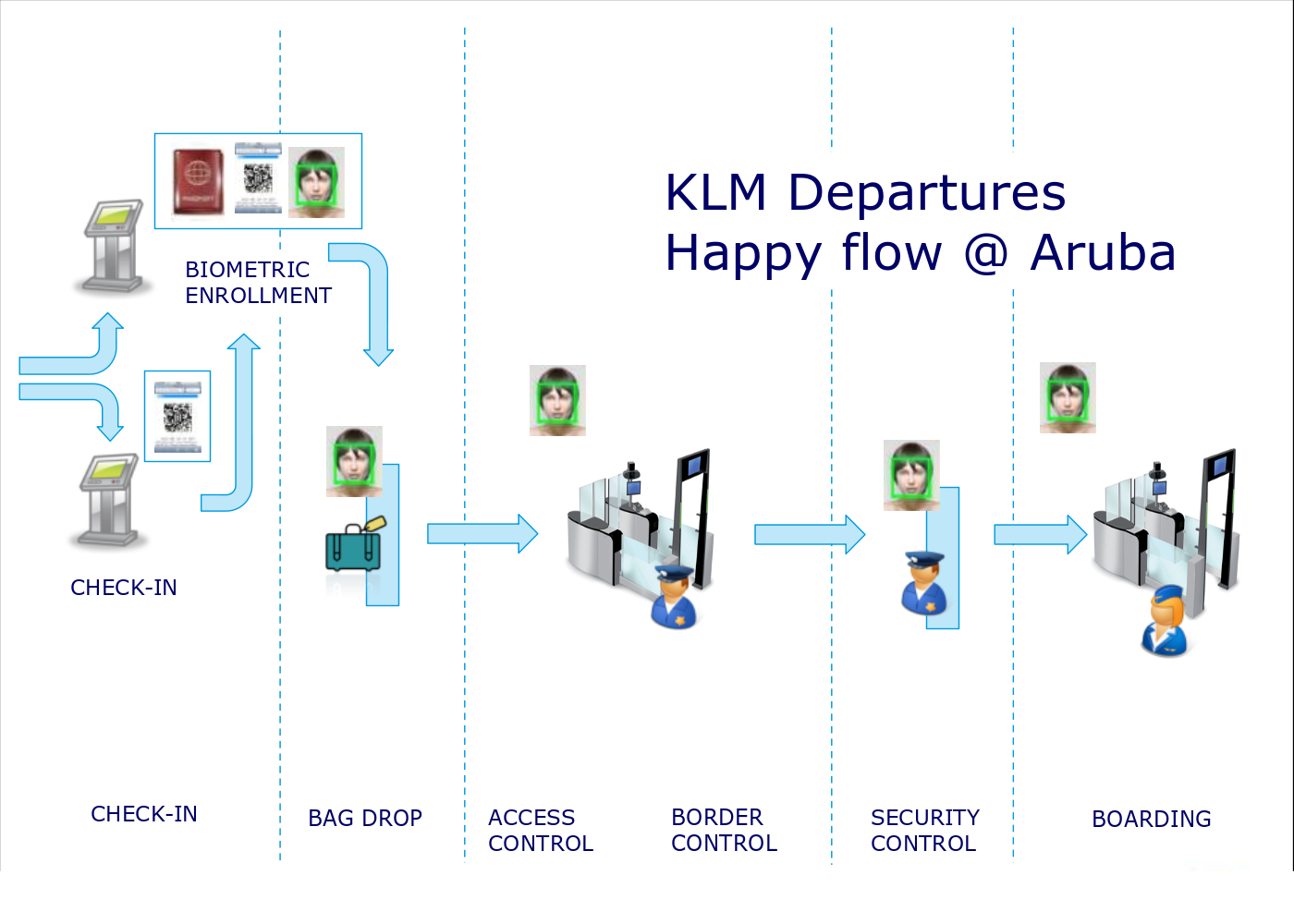 [KLM's vision for "Happy Flow". Click image for larger version.]
The vendor and the airline call this touchless total tracking, "Happy Flow".  We call it Orwell's airport.
Travelers won't have to identify themselves: They will be identified in spite of themselves. Travelers won't have to worry about whether they are dealing with, or providing information to, the airline or the airport or a government agency or a third party: Biometric identifiers and surveillance data will be seamlessly shared for multiple purposes between the airline, the airport operator, government agencies, and their contractors.
Aruba is part of the Kingdom of the Netherlands, and the Aruba Airport (IATA code AUA) is managed by the company that operates Amsterdam's Schiphol Airport.  That creates unusual opportunities for collaboration between the airline, both airports, and government agencies concerned with flights between AUA and AMS.
The system is scheduled to go live by the end of 2014, according to recent conference presentations and press releases. But nothing has been made public by any of the partners in the joint venture (KLM, the operator of the Aruba and Amsterdam airports, the government of the Netherlands, and their contractors) regarding the data to be collected about travelers' movements or any technical measures or policies controlling biometric, identification, or movement data storage, transmission, access, or retention.