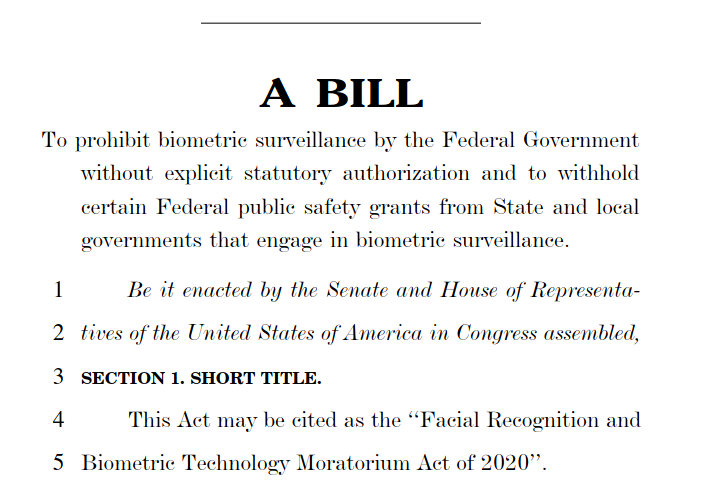 A bill introduced yesterday in both houses of Congress would, at least initially, prohibit all or most current and planned use of facial recognition or other biometric identification at US airports and borders by the Transportation Security Administration (TSA) and US Customs and Border Protection (CBP).
The Facial Recognition and Biometric Technology Moratorium Act of 2020 was introduced by Sen. Edward Markey (D-MA) as S. 4084 and by Rep. Pramila Jayapal (D-WA) as H.R. 7356. The new bill has already been endorsed by a broad coalition of civil liberties organizations. Sen. Markey has been a leading Congressional critic of facial recognition at airports.
This Federal proposal, if enacted as introduced, would fill a significant gap in ongoing efforts to rein in facial recognition through state laws and local ordinances.