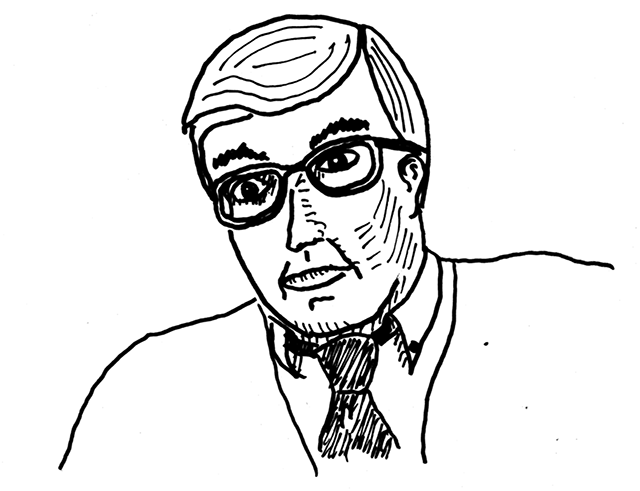 [Judge Willam Alsup. Courtroom sketch during the trial in Ibrahim v. DHS by Jackson West, JacksonWest.com. Some rights reserved, CC BY 3.0 US, creativecommons.org/licenses/by/3.0/us"]
Several commentators (TechDirt, Lowering The Bar, Discourse.net, FireDiogLake) have noted how unusual it is that we know that Judge William Alsup has ruled in favor of Dr. Rahinah Ibrahim in her lawsuit challenging her placement on the "no-fly" list and treatment when she tried to fly, but we don't yet know what Judge Alsup actually ruled.
"I've never seen one of those before," observed law professor Michael Froomkin of Judge Alsup's Public Notice and Summary of Findings of Fact and Conclusions of Law after Bench Trial. Judge Alsup has sealed his own verdict and rulings until April 15, 2014, "so that our court of appeals can rule on the government's desire to maintain its secrecy."
But that's not all: We don't even know what the parties (Dr. Ibrahim and the government defendants) asked Judge Alsup to find, or why.  Despite repeated orders from the judge that any sealed filings must be accompanied by public summaries or redacted versions, no public versions of either side's closing arguments and proposed findings of fact and conclusions of law have been made public.
The day after issuing his sealed (for now) verdict and public summary, Judge Alsup followed up with an order to both parties to file public versions (summaries or redacted versions) of their post-trial briefs and  replies by next Friday, January 24, 2014.
This could be seen as no more than judicial housekeeping, in an effort to make sure that the record is complete in the likely event that the government appeals all or part of Judge Alsup's order (including the "remedies" it orders), and/or Judge Alsup's failure to seal his order permanently (despite "the government's desire to maintain its secrecy"), to the 9th Circuit Court of Appeals.
But we also read Judge Alsup's post-judgment order as a further indication of his dissatisfaction with having been asked by the government to keep his own decision secret. At a minimum, even read acted versions or summaries of the government's briefs will, presumably, make explicit the government's demand that the outcome of the trial — which included secret evidence, secret testimony, and secret arguments, all heard in a courtroom from which the public and the press were frequently excluded — itself be kept secret.
We'll have more to say once we see the public versions of the secret pleadings at the end of next week.