"Known Traveler Digital Identity" (KTDI)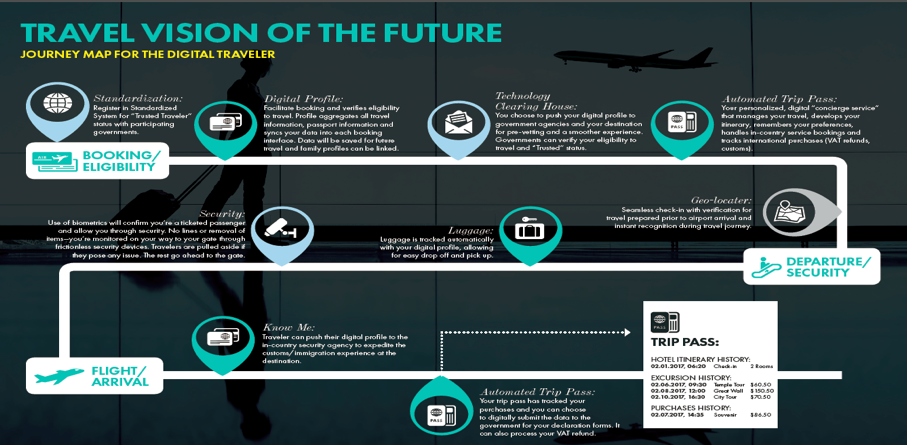 On March 26, 2020, the World Economic Forum published specifications  and launched a new website for a project it has christened "Known Travel Digital Identity" (KTDI):
KTDI is a "surveillance-by-design" vision for tracking and control of travelers more dystopian than anything we have seen before.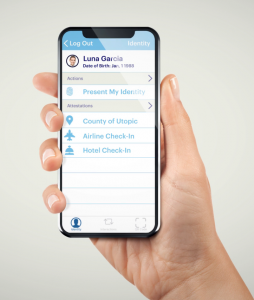 KTDI would use a blockchain-based distributed ledger to bind together, through an app on a traveler's mobile device, all of the following data:
Biometrics (initially facial images, possibly also fingerprints, etc.)
Government-issued ID credentials (passport number, etc.)
Travel history including logs of border crossings, hotel stays, and possibly also car rentals and/or other events

Purchase logs and possibly bank account information and/or other financial and transaction records
Pre-crime predictive "risk assessment" and profiling scores generated at each "intervention" point before and during each trip or transaction
Each hotel stay, purchase, or other transaction would become like a border crossing permanently stamped in your passport as part of a digital "trip pass" subject to inspection on demand by authorities at subsequent "intervention" points: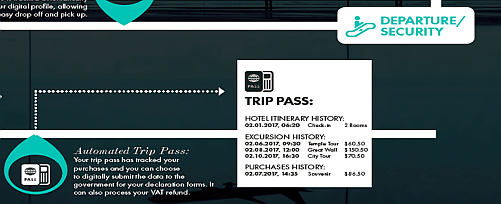 All of this data is intended to be used to discriminate between travelers whose ID-linked pre-crime profiles are scored as "high risk" or "low risk":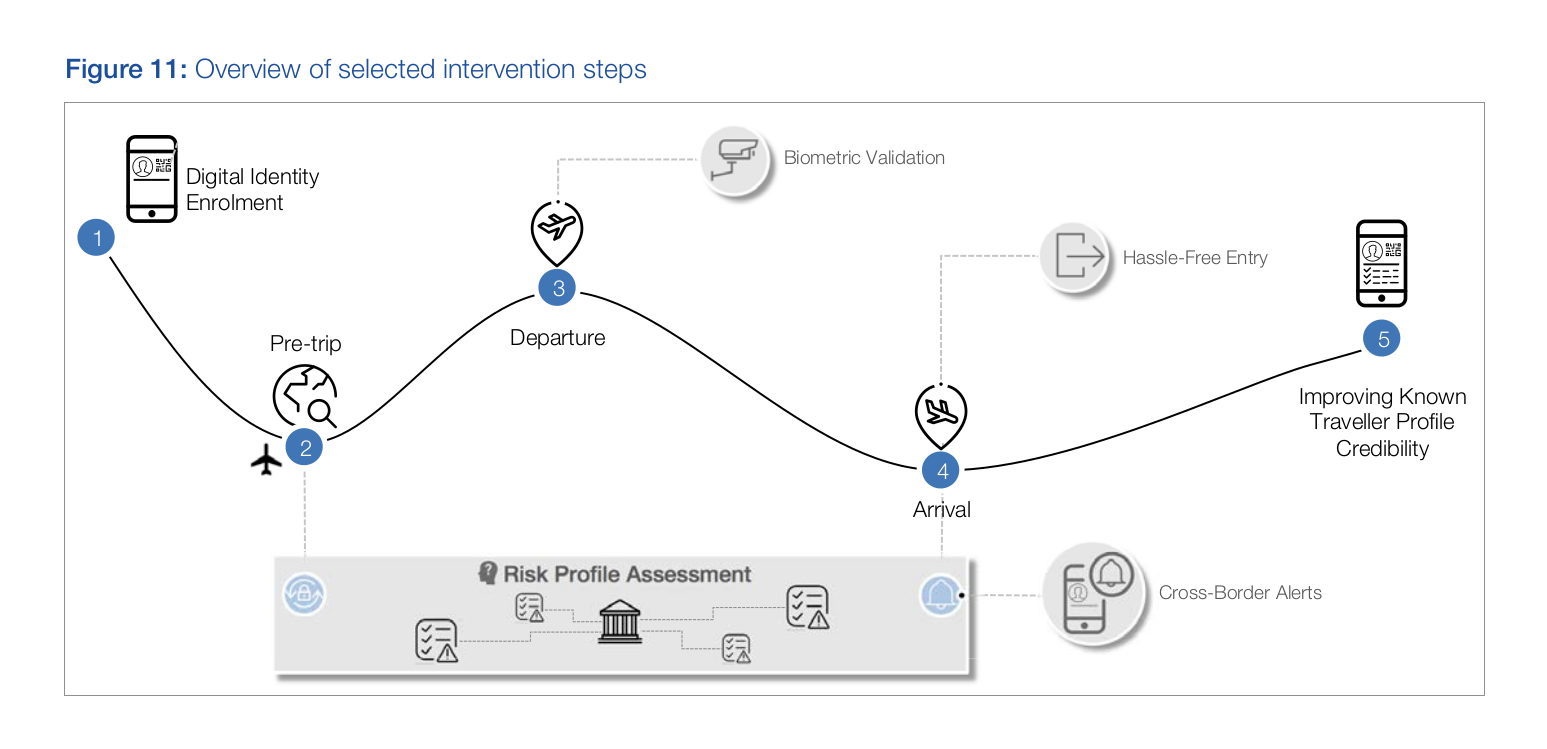 Access to more comprehensive travel history and transaction logs is a longstanding goal of government surveillance and travel-control agencies. In accordance with standards set by ICAO, space is reserved on the RFID chip is each e-passport for travel history data. But this was intended, so far as we can tell, solely for border crossing or entry/exit data, not for logs of hotel stays or other transactions. So far as we know, few countries have recorded any travel history data on passport RFID chips, probably because of the limited space reserved in the data structure and the complications of securely changing or adding to the the data on the chip once it is first written and digitally signed by the issuing government.
In a presentation at the Hotel Electronic Distribution Network Association (HEDNA) conference, representatives of Accenture (the prime contractor to the WEF for the KTDI project) and Marriott boasted of how, based on KTDI data, an individual could be picked out of a crowd for "blacklisting" using automated facial recognition, "without stopping or acknowledging the camera." So it can be used for surreptitious, non-consnsual mass surveillance.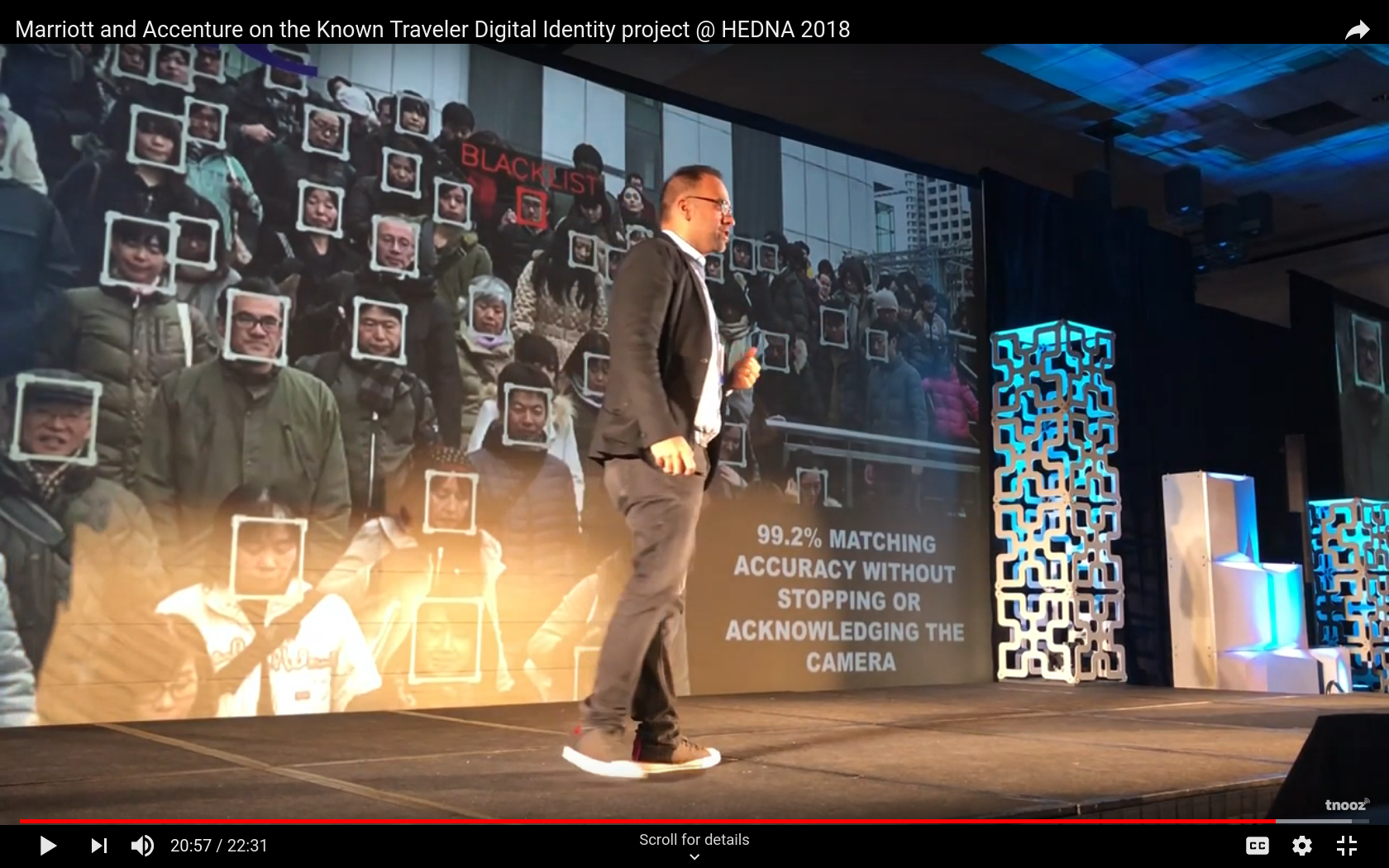 Best known for its annual events in Davis, Switzerland (most recently in January 2020, where KTDI was among the topics discussed), the World Economic Forum describes itself as "the International Organization for Public-Private Cooperation."
Partners in the KTDI project include government agencies (DHS, ICAO, INTERPOL, etc.) and the airline and airline IT industries (IATA, Amadeus, etc.). But that's not all.
Other KTDI project partners include Google (Google acquired a computerized reservation system provider in 2010, but it's unclear in what capacity Google is participating in the KTDI project), the Marriott and Hilton (US-based) and Accor (France-based) hotel chains, and the Visa credit-card and payment processing company.
The first KTDI pilot project had been planned for use by selected passengers on Air Canada and/or KLM flights between Amsterdam Schiphol Airport (AMS), Toronto (YYZ), and Montreal (YUL). The pilot project was reportedly planned to begin in "early 2020". So far as we can tell, that hasn't happened, although we wouldn't necessarily know since, "Passenger participation will be … by invitation only. "
It's puzzling why Canada and the Netherlands are the countries involved in the first planned tests. The agreement which would have allowed sharing of PNR data about airline passengers between Canada and the European Union was invalidated by the Court of Justice of the European Union in 2016. No new agreement has been approved, much less reviewed or upheld by the CJEU.
We suspect that the pilot project has been postponed due to the COVID-19 pandemic and cutbacks in air service. The release of the first public version of the KTDI specifications last week may have been intended as an alternate way to maintain the momentum of the project during this slow period in travel.  This is a concept that isn't about to die.