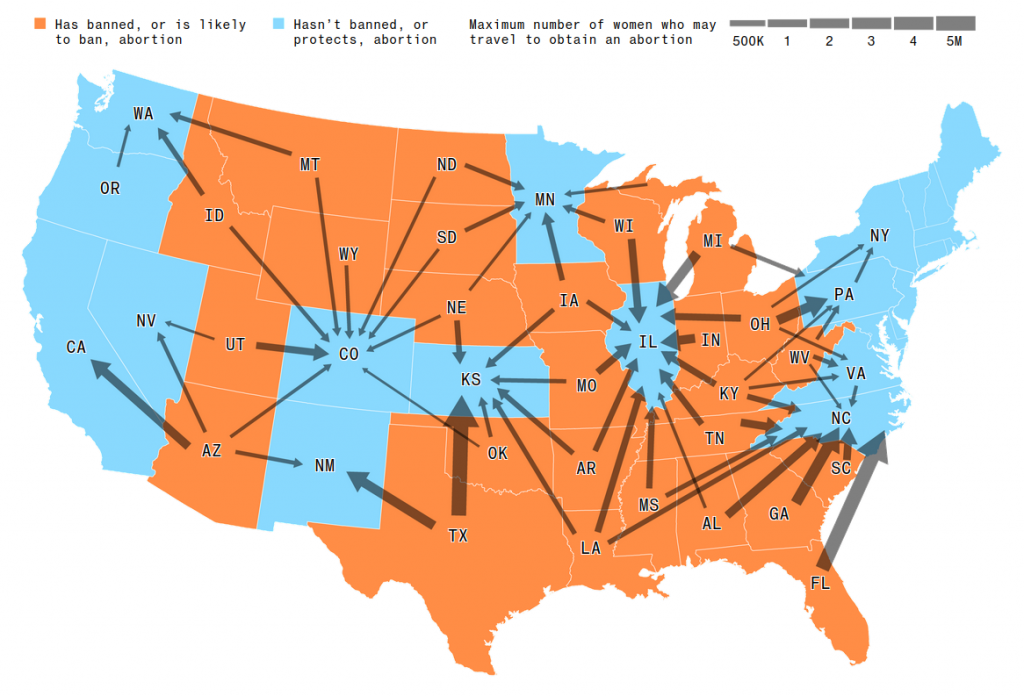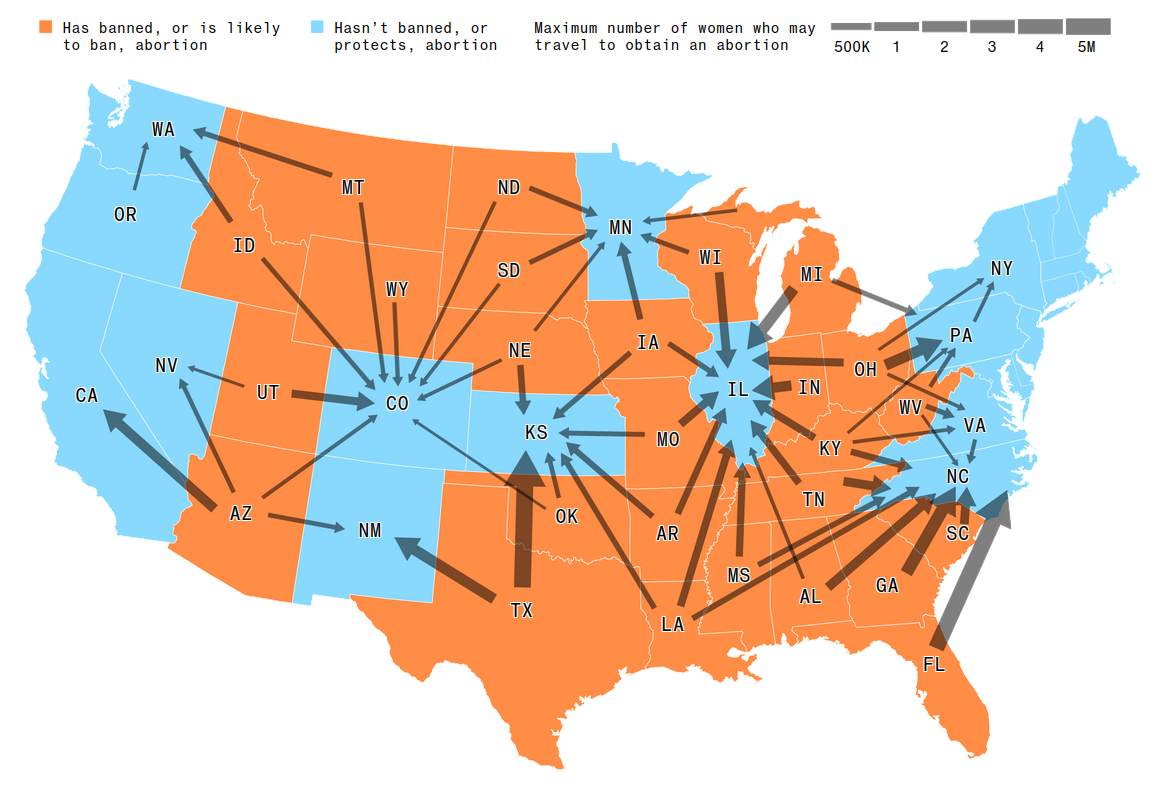 [Arrows indicate populations of states where abortion is, or is likely to become, illegal, and directions and distances to the nearest states where abortion is legal. Note that some of the routes shown are more likely to be followed than others, since abortion is more or less heavily restricted in some states where it is shown on this map as legal. Diagram by Bloomberg News based on data from the Guttmacher Institute.]
Increasing variations between state laws related to abortion are prompting an increase in the already large numbers of women who travel across state lines to obtain abortions.
For women in many states, bans on abortion are making the right to interstate travel an essential prerequisite to the right to obtain an abortion.
Both anti-abortion vigilantes and state laws criminalizing actions related to abortion, including facilitating abortion-related travel, are prompting women seeking abortions as well as those who support abortion rights to think about how to protect abortion travelers and their supporters against identification, surveillance, stalking, harassment, or legal sanctions.
In this context, the right to anonymous travel has acquired new importance and urgency. If you've wondered, "Why would anyone want to travel anonymously?" now you know one of the reasons.  But what's needed is "right to travel" legislation, not just "privacy" legislation. Current Federal "privacy" bills would do little to protect abortion travelers.
What are the patterns of abortion-related travel? How could state authorities or private vigilantes identify or track the travels of these women — whether they drive or take buses, trains, planes, or automobiles? What, if anything, can women traveling across state lines to obtain abortions do to protect themselves against being identified, tracked, and potentially prosecuted or subjected to retaliation, harassment, or other sanctions?  What could the Federal government do to protect these women's right to travel, and to do so privately and safely?
As discussed in detail below, the possibilities for technical self-defense against threats to the right to travel are limited. Congress needs to act to include protection for the right to travel — regardless of the purpose for which you  travel — in any abortion rights legislation.