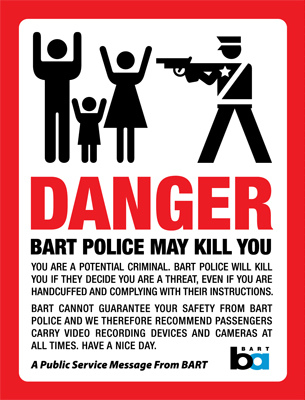 Yesterday the Bay Area Rapid Transit district (BART) held its first public discussion of BART's recent actions to shut off wireless telephone and data service in parts of the BART system, and to close certain BART stations on the approach of certain groups of individuals, in order to prevent the use of those communications and transportation services and facilities by certain unnamed individuals and/or organizations (to wit, people seeking to express their opposition to various BART practices) who BART thought might, at some future time, use those communications and/or transportation facilities to commit some unspecified crime(s).
These actions by BART exemplify the post-9/11 focus of unconstitutional "pre-crime" police tactics on extra-judicial police control of access to transportation providers and other common carriers.
The following is a slightly extended and updated version of the testimony (video clip) given by Edward Hasbrouck of the Identity Project at yesterday's public hearing (more) before BART's elected Board of Directors at their Oakland, California, headquarters: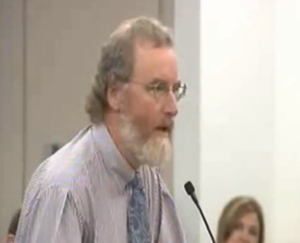 The Identity Project is part of the First Amendment Project, based here in Oakland but active nationally on civil liberties and human rights issues related to freedom of travel, movement, and assembly.
We are concerned that both BART's selective denial of access to cellular phone and data service, and BART's selective denial of access to transportation services, reflect a disturbing failure to understand what it means to be a "common carrier".
As a common carrier, BART is required to provide transportation to all would-be passengers, just as a telecommunications common carrier is required to transport all would-be customers' messages. A common carrier simply has no authority to refuse service to selected customers. That's true regardless of what you think about who they are, where they are going, the content of their messages, the ideas or opinions they express, the reasons for which they are using your services (or those of other common carriers or third parties), or their future intentions. Read More →